Istanbul, where East meets West in a captivating fusion of cultures, is a city with a multitude of unique neighborhoods to explore. Choosing the right area to stay in can elevate your experience and make your visit truly unforgettable. Let's dive into some of the best neighborhoods that offer a rich blend of history, culture, and modernity.
Best Areas to Stay in Istanbul
Sultanahmet, a historical gem, is the perfect choice for those who wish to immerse themselves in Istanbul's past. With iconic landmarks such as the Hagia Sophia, the Blue Mosque, and the Topkapi Palace, this neighborhood is like an open-air museum, where every step is a journey through centuries of history.
Taksim Square and Beyoglu offer a different kind of excitement. Here, the vibe is lively and vibrant, with bustling shops, restaurants, and a thriving nightlife. The famous Istiklal Avenue invites you to indulge in shopping and entertainment, making it a hub for those seeking a modern urban experience with a touch of traditional charm.
For a taste of the Asian side of Istanbul, Kadikoy is an ideal choice. This local neighborhood is a treasure trove of markets, diverse dining options, and a relaxed ambiance, providing a unique and authentic Istanbul experience.
Karakoy is the go-to place for art and design aficionados. This hip district boasts trendy boutiques, art galleries, and chic cafes, making it a creative hub that seamlessly combines modernity with the city's historical essence.
Cihangir, on the other hand, offers a bohemian atmosphere. Its leafy streets, charming cafes, and artistic flair make it a haven for those looking to escape the city's hustle and bustle.
Besiktas, known for its sports facilities and cafe culture, allows you to enjoy both the energy of the city and the serenity of the Bosphorus.
Last but not least, Sisli is a great choice for shopping enthusiasts, with upscale malls like Cevahir and Kanyon, as well as access to the fashionable Nisantasi district, famous for its high-end boutiques and restaurants.
No matter your preferences, Istanbul's diverse neighborhoods ensure that you'll find the perfect place to stay, each offering a unique and memorable experience in this enchanting city.
1. Fener & Balat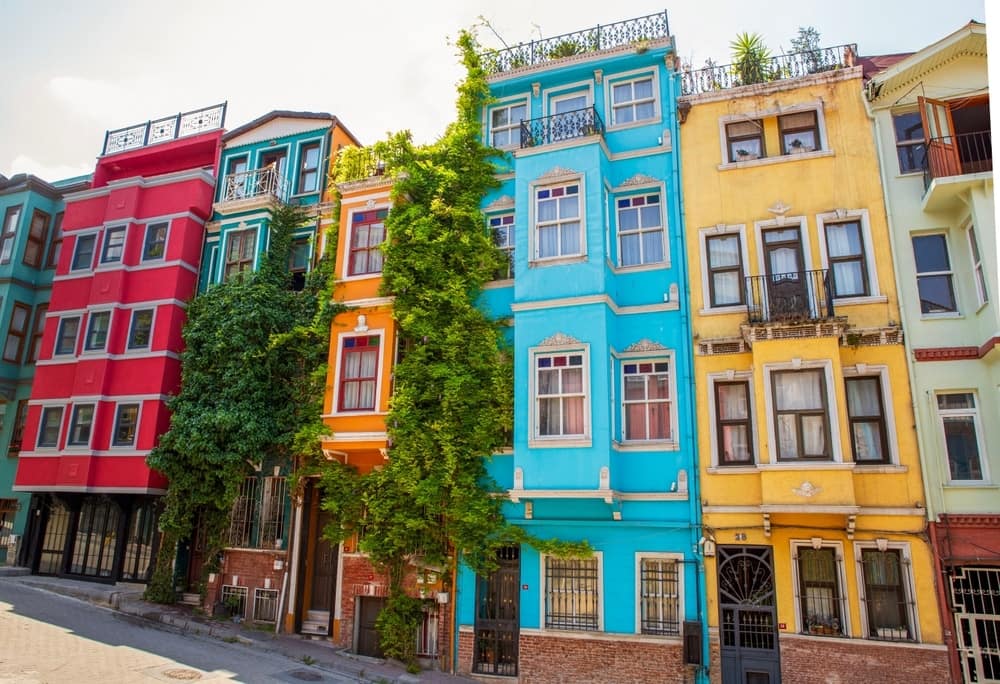 Located on the European side of Istanbul, Fener and Balat are known for their vibrant and colorful streets, brimming with historical significance.
Explore the renowned Greek Orthodox Patriarchate in Fener, the spiritual heart of the Eastern Orthodox Church.
Wander through the charming narrow lanes of Balat, adorned with beautiful Ottoman-era houses.
Visit the Church of St. George, a magnificent place of worship that showcases stunning architecture and religious artifacts.
2. Beyoglu & Cihangir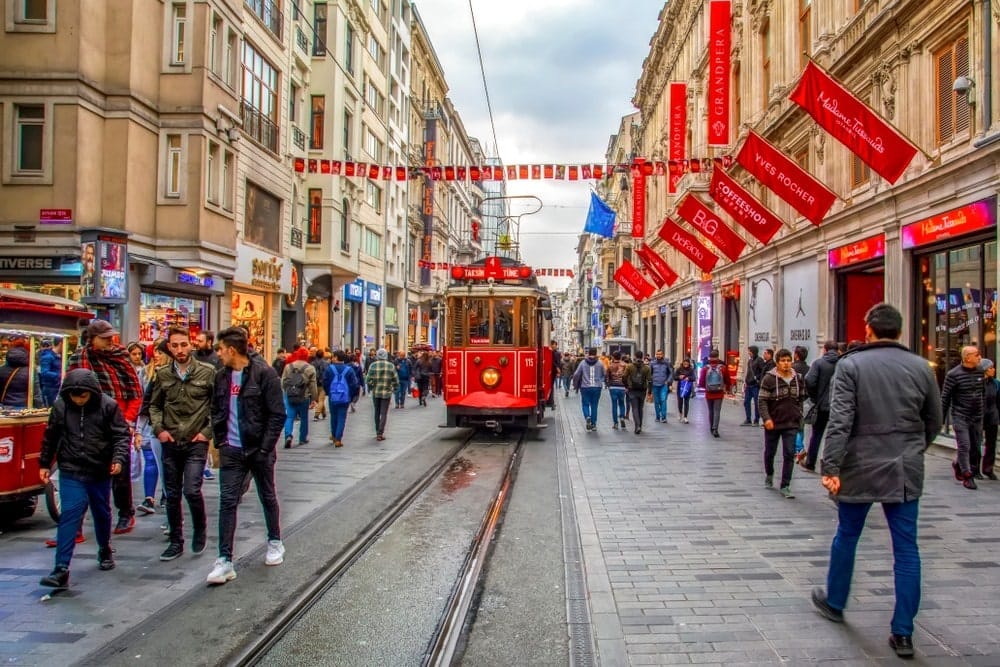 Situated in the heart of the city, Beyoglu and Cihangir offer a dynamic blend of modern attractions and historical landmarks.
Stroll down Istiklal Avenue, a vibrant pedestrian street lined with trendy boutiques, sidewalk cafes, and lively street performers.
Immerse yourself in the artistic atmosphere of Cihangir, renowned for its bohemian vibe and artistic community.
Don't miss out on a visit to the iconic Galata Tower, providing breathtaking panoramic views of the city.
3. Sultanahmet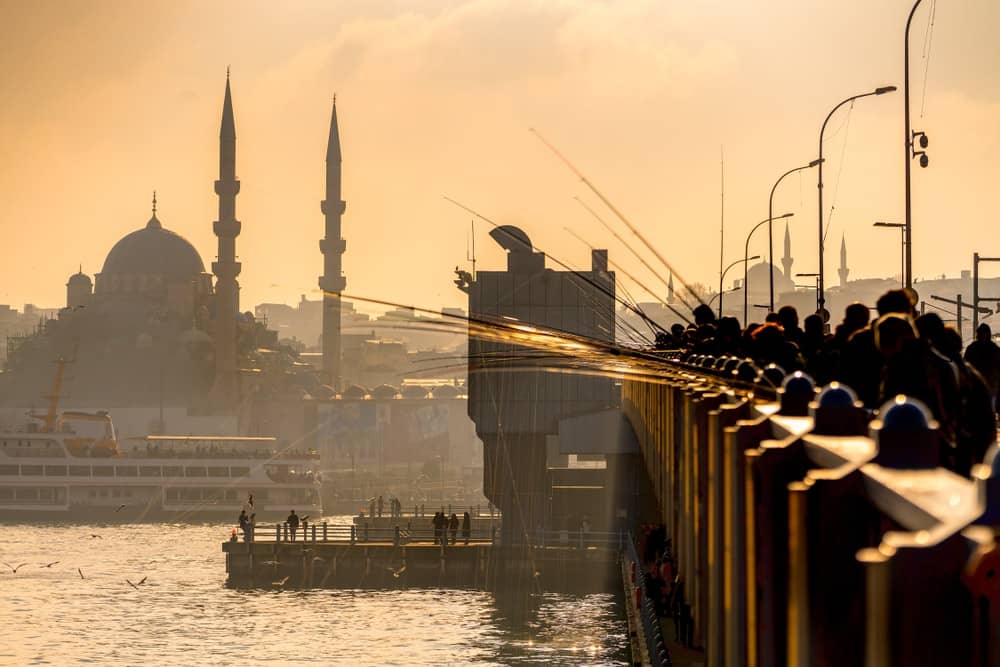 Sultanahmet, also known as the Old City, is a UNESCO World Heritage site that boasts some of Istanbul's most iconic landmarks.
Marvel at the architectural masterpiece, Hagia Sophia, which encapsulates Byzantine and Ottoman influences.
Explore the Blue Mosque, with its stunning interior adorned with hand-painted blue tiles and cascading domes.
Delve into the history of the Roman era at the Hippodrome and visit the ancient obelisks and monuments.
4. Besiktas & Ortakoy
Nestled along the Bosporus Strait, Besiktas and Ortakoy offer a winning combination of historical charm and waterfront beauty.
Discover the grandeur of Dolmabahce Palace, an opulent 19th-century residence that once served as the administrative center of the Ottoman Empire.
Indulge in mouthwatering Turkish street food at the bustling Ortakoy Square, known for its lively atmosphere and stunning views of the Bosporus Bridge.
Take a leisurely stroll along the waterfront promenade, enjoying the picturesque scenery and the chance to capture memorable photos.
5. Uskudar, Kuzguncuk & Beylerbeyi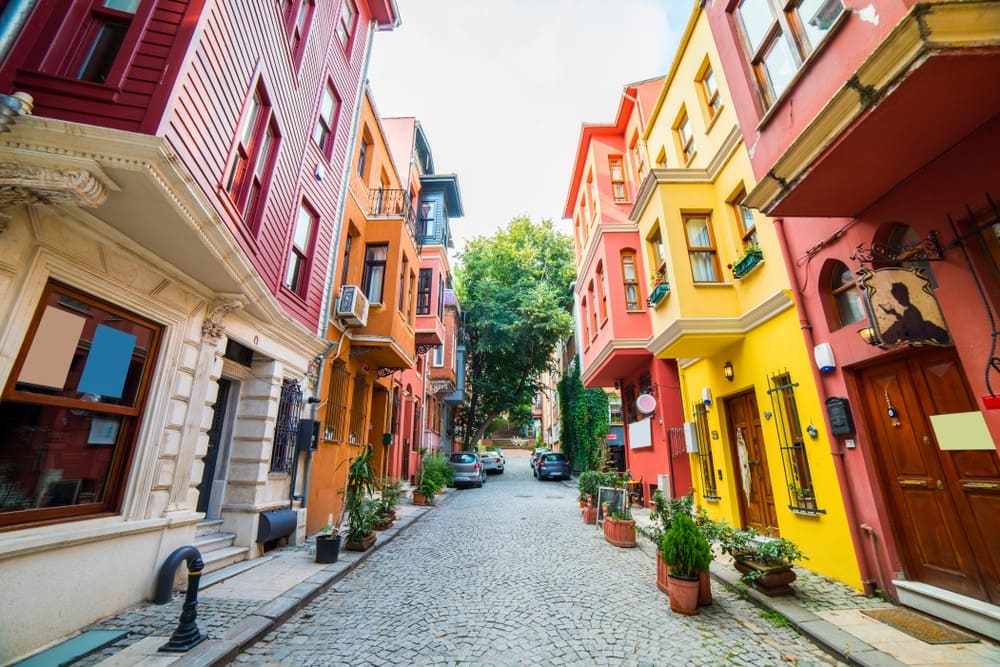 Located on the Asian side of Istanbul, Uskudar, Kuzguncuk, and Beylerbeyi offer a peaceful escape with a touch of authentic Turkish culture.
Visit the enchanting Maiden's Tower, a historic tower situated on a small islet in the Bosporus Strait.
Explore the charming neighborhood of Kuzguncuk, known for its quaint streets, wooden houses, and delightful cafes.
Experience the grandeur of Beylerbeyi Palace, an exquisite Ottoman mansion that once hosted foreign dignitaries.
6. Karakoy & Galata
Boasting a lively atmosphere and a rich history, Karakoy and Galata are must-visit neighborhoods for food enthusiasts and culture lovers.
Delight your taste buds with a visit to Karakoy Fish Market, offering an array of fresh seafood and local delicacies.
Admire the iconic Galata Bridge, connecting the old and new parts of the city while providing magnificent views.
Take a walk along the cobbled streets of Galata, lined with charming cafes, boutique shops, and art galleries.
7. Kadikoy, Moda & Kalamis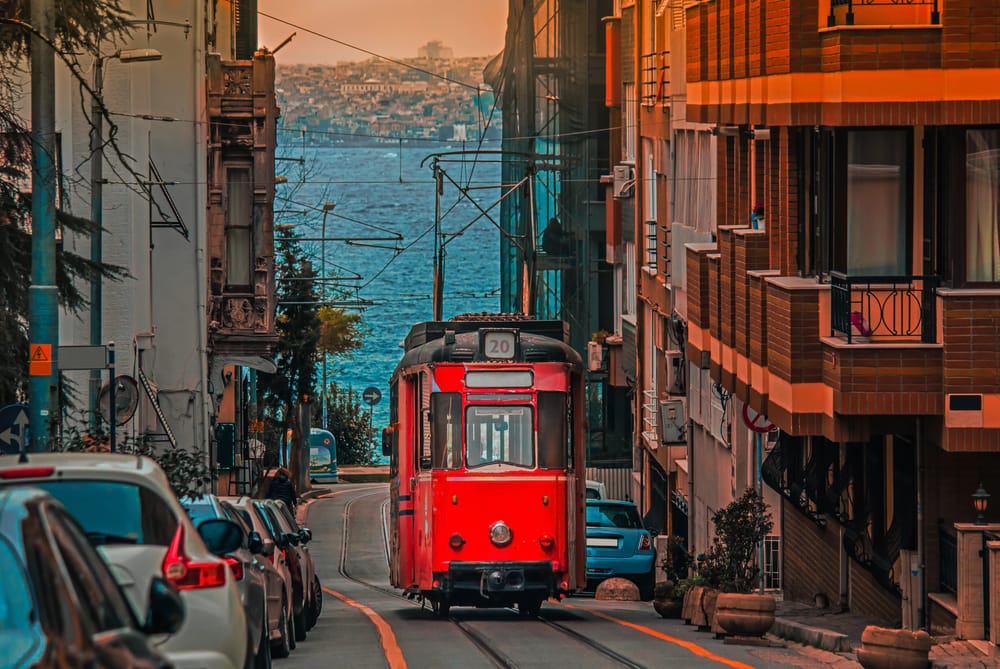 Situated on the Asian side, Kadikoy, Moda, and Kalamis offer a vibrant, laid-back ambiance with an abundance of entertainment options and culinary delights.
Explore the bustling Kadikoy Market, where you can immerse yourself in the local culture and browse through an array of colorful produce, spices, and handmade crafts.
Relax on the picturesque Moda seaside promenade, enjoying stunning views of the Marmara Sea.
Sample delicious street food at the popular Kalamis Marina, overlooking the beautiful coastline.
Conclusion
Istanbul is a city that caters to diverse interests and passions, offering an array of neighborhoods that each boast unique experiences. Whether you seek historical landmarks, authentic Turkish culture, vibrant street life, or picturesque waterfront views, this guide to the seven best areas to stay in Istanbul has you covered. Immerse yourself in the charm and beauty of these neighborhoods, and create unforgettable memories in the mesmerizing city that straddles two continents.