Istanbul is a captivating destination year-round, but there is something particularly enchanting about the city during winter. As the temperature drops and a blanket of snow covers the streets, Istanbul transforms into a picturesque winter wonderland. In this article, we will explore five exciting activities that you can enjoy during the winter months in Istanbul.
1. Explore Istanbul in Winter Wonderland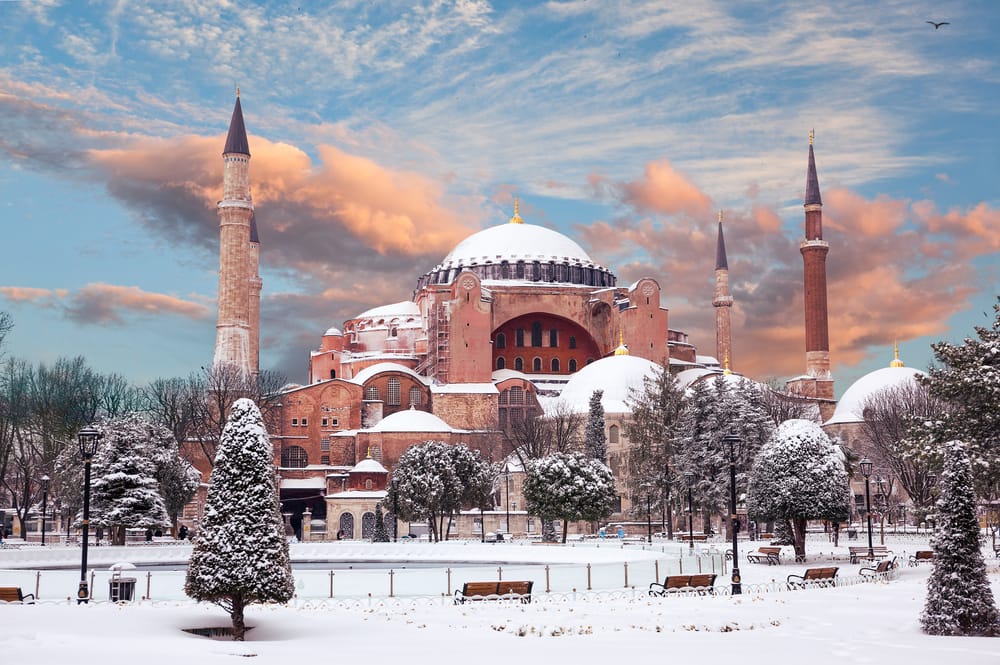 During winter, Istanbul's landmarks and streets are adorned with a breathtaking layer of snow, creating a truly mesmerizing sight. Take a leisurely stroll through Sultanahmet Square and marvel at the snow-covered Hagia Sophia and Blue Mosque. These architectural wonders take on an ethereal beauty in the winter, providing the perfect backdrop for photography enthusiasts.
For a more secluded winter walk, head to Emirgan Park or Yildiz Park. These green oases become even more magical when dusted with snow. Bundle up and experience the tranquility as you wander along tree-lined paths and across picturesque bridges.
2. Savor Warm and Cozy Turkish Delights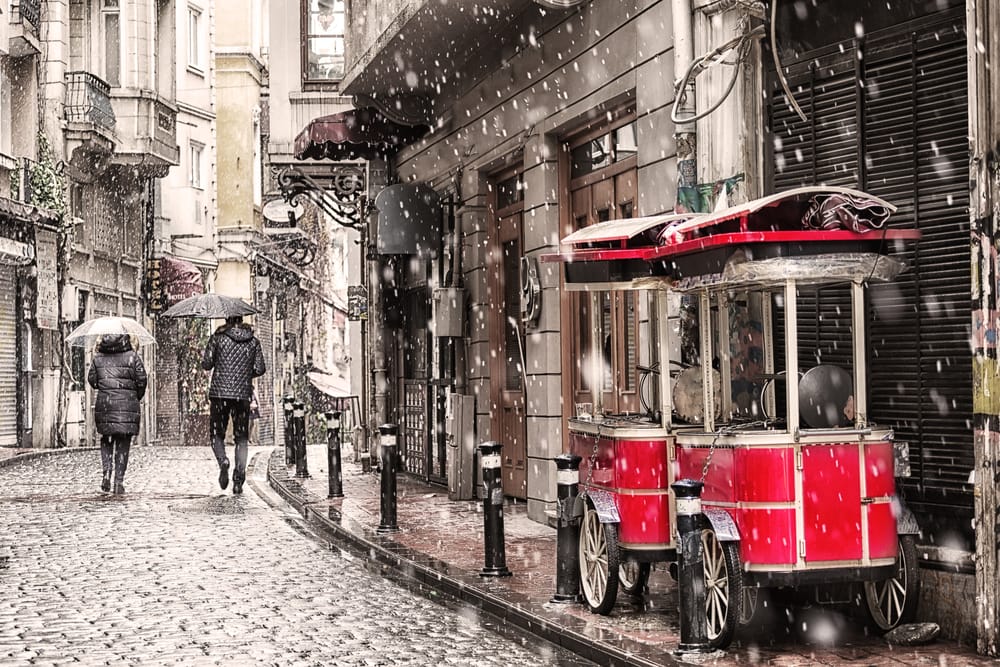 Winter in Istanbul is the perfect time to indulge in the delightful Turkish cuisine that warms both body and soul. Treat yourself to a piping hot bowl of traditional Turkish soup, such as lentil or tarhana soup. These hearty soups are made with love and often incorporate local spices and flavors.
No visit to Istanbul is complete without savoring the mouthwatering delights of kebabs. Istanbul In winter, the warm and cozy atmosphere of traditional kebab houses is particularly inviting. Sink your teeth into succulent grilled meat, paired with flavorful rice and freshly baked bread.
To satisfy your sweet tooth, indulge in a slice of baklava, a traditional Turkish pastry made with layers of filo pastry, nuts, and honey syrup. Enjoy this scrumptious treat at one of Istanbul's cozy cafes or restaurants, where the friendly staff will make you feel right at home.
3. Immerse Yourself in Turkish Culture and History
Escape the winter chill by immersing yourself in Istanbul's rich culture and history. The quieter winter months provide the perfect opportunity to explore the city's impressive museums and palaces without the crowds.
Start your cultural journey by visiting the renowned Hagia Sophia Museum, showcasing a fascinating blend of Byzantine and Ottoman architecture. Marvel at the intricate mosaics and immerse yourself in the history of this ancient monument.
For a deeper understanding of Turkey's cultural heritage, don't miss the Topkapi Palace Museum. Admire the opulent interior, home to a vast collection of Ottoman treasures, including royal garments, jewelry, and manuscripts. Take your time as you stroll through the palace's beautiful courtyards and gardens.
4. Istanbul Gastronomy Festival in December
Istanbul, a city that never fails to enchant its visitors, is gearing up for an exciting December with the Istanbul Gastronomy Festival taking center stage. This culinary extravaganza promises a delightful journey through Turkish cuisine, showcasing the rich tapestry of flavors and dishes that define the region. From mouthwatering kebabs to delectable baklava, the festival is a treat for all food enthusiasts. So, mark your calendars and get ready to tantalize your taste buds this December.
But that's not all; Istanbul has a lot more to offer throughout the year. In November, the Istanbul Theater Festival takes the stage, showcasing the city's vibrant arts scene. With captivating performances and thought-provoking plays, it's a must-visit for theater aficionados.
As winter blankets the city, Istanbul transforms into a magical wonderland for Christmas and New Year celebrations. The city's streets and landmarks come alive with festive lights and decorations, creating a warm and inviting atmosphere for both locals and tourists to enjoy.
And while you're here during the chilly winter months, don't forget to savor two traditional Turkish winter drinks – Sahlep and Boza. These warm and comforting beverages are a delightful way to embrace the season's chill while experiencing a taste of authentic Turkish culture.
In Istanbul, every season has something special to offer, making it a year-round destination for cultural experiences, gastronomic adventures, and festive celebrations. So, whether you're a foodie, a theater buff, or simply looking to soak in the holiday spirit, Istanbul has something extraordinary waiting for you.
5. Relax in Istanbul's Thermal Baths and Hamams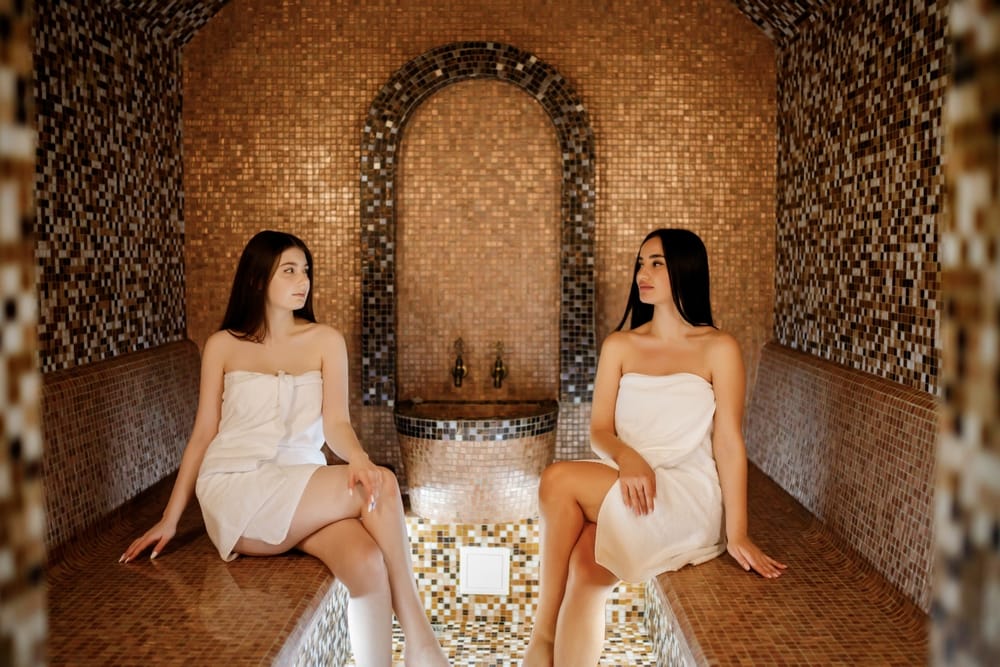 Indulge in a rejuvenating experience by visiting one of Istanbul's renowned thermal baths, known as hamams. These baths have a rich history and are an integral part of Turkish culture. Step into a world of relaxation and tranquility as you immerse yourself in the warm waters and indulge in traditional bathing rituals.
One of the most famous hamams in Istanbul is the 16th-century Cağaloğlu Hamam. Its stunning architecture and luxurious atmosphere create an unforgettable experience. Another popular choice is the Ayasofya Hurrem Sultan Hamam, located near the Hagia Sophia. This hamam offers a unique blend of historical ambiance and modern amenities.
During your visit, enjoy a traditional Turkish bath, consisting of a steam bath, followed by a vigorous scrub and a relaxing massage. It's the perfect way to unwind and rejuvenate your body and mind during the colder months.
Conclusion
In conclusion, Istanbul in winter offers a unique charm that is worth experiencing. From exploring the snow-covered streets to indulging in warm Turkish cuisine, immersing yourself in culture and history, attending winter festivals, and relaxing in thermal baths, there is no shortage of exciting activities to enjoy.
Embrace the season and plan your own winter adventure in Istanbul. Discover the beauty and magic of this captivating city as it transforms into a winter wonderland. Don't forget to share your experiences and recommendations, and consider subscribing for more travel tips or booking a winter trip to Istanbul. Let Istanbul be your winter destination of choice!