Istanbul in December: Explore Istanbul's Winter Wonderland:
As winter sets in, Istanbul transforms into a mesmerizing blend of history and modernity under a festive spell. The city's unique charm during December is palpable – from ancient, snow-kissed architecture to the vibrant energy of its streets and markets. This guide delves into the various facets of Istanbul during this enchanting month, providing a blend of practical advice and cultural insights.
Understanding the Weather: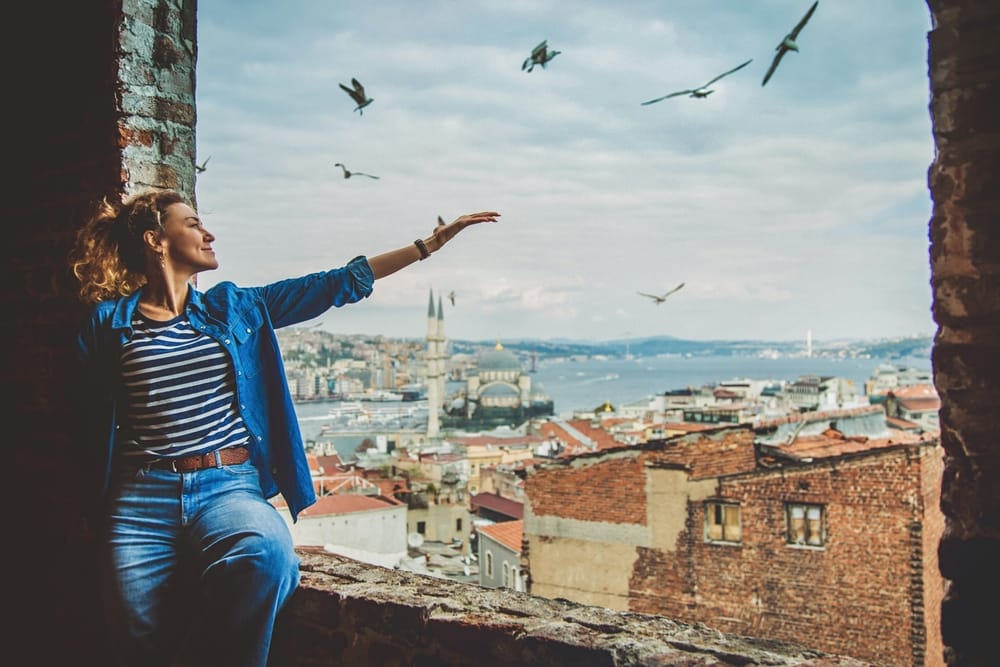 Istanbul in December is a beautiful mosaic of chilly and crisp weather. Temperatures usually hover between 6°C and 11°C, creating a mild winter experience compared to many other European cities. Snowfall, although infrequent, drapes the city in an ethereal white blanket when it does occur. The short daylight hours, with the sun setting early, bring a unique, almost mystical, atmosphere to the city as the evenings light up with sparkling street lamps and festive decorations.
Navigating the City: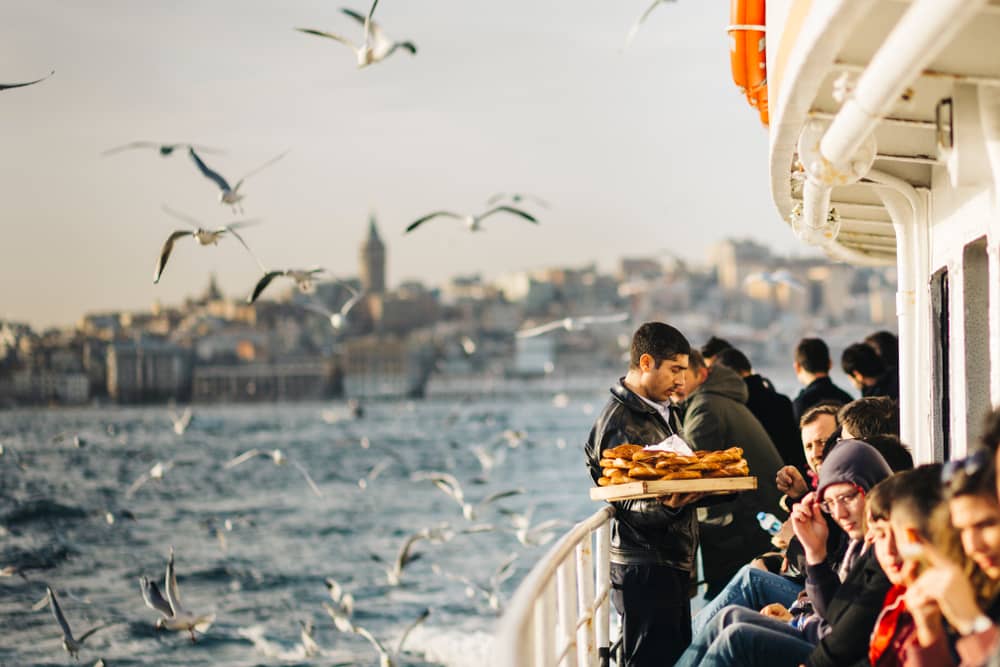 Traveling around Istanbul in December is an integral part of the experience. Public transportation is highly efficient, with a network of buses, trams, ferries, and metros. For a more in-depth knowledge, walking through the historic neighborhoods reveals the city's rich culture and heritage. However, the unpredictable winter weather makes it essential to be prepared with the proper clothing and footwear. For longer distances or inclement weather, taxis and ride-sharing services are readily available and provide a comfortable alternative to exploring the city.
Exploring Iconic Attractions:
Istanbul's historical and cultural landmarks take on a special allure in winter. The Hagia Sophia and Blue Mosque are quieter, with their stunning architecture and rich histories, allowing for a more intimate experience. Topkapi Palace, a testament to the grandeur of the Ottoman Empire, and the Basilica Cistern, an ancient architectural marvel, are other must-visit attractions. The Istanbul Archaeology Museums are perfect for exploring on colder days, housing an impressive collection of artifacts. The Dolmabahçe Palace showcases a blend of Ottoman and European architectural styles. Visiting these places in December means fewer crowds and a more leisurely pace.
Festive Season in Istanbul:
Despite being predominantly a Muslim country, Istanbul embraces the festive spirit of December. Areas like Nişantaşı and Istiklal Street are adorned with Christmas lights and decorations, creating a positive atmosphere. The New Year is celebrated with gusto in Istanbul, with fireworks and festivities, especially along the Bosphorus, making it a vibrant place to ring in the new year.
Culinary Delights of Winter:
Turkish cuisine offers a comforting escape from the cold with its rich and hearty dishes. Traditional soups like "Mercimek Çorbası" and "İşkembe Çorbası" are famous for their warmth. Hearty stews and various kebabs, accompanied by fresh bread, delight in the cold weather. Street foods such as "Simit" and roasted chestnuts provide a quick, warming snack. And don't forget to drink "Boza" in Vefa neighborhood. "Salep," a hot, creamy drink, and "Tahin Pekmez," a sesame and grape molasses blend, are must-tries for sweets. Istanbul's cafes and restaurants, particularly in areas like Sultanahmet and Kadıköy, have become cozy havens offering these winter specialties.
Shopping in Winter: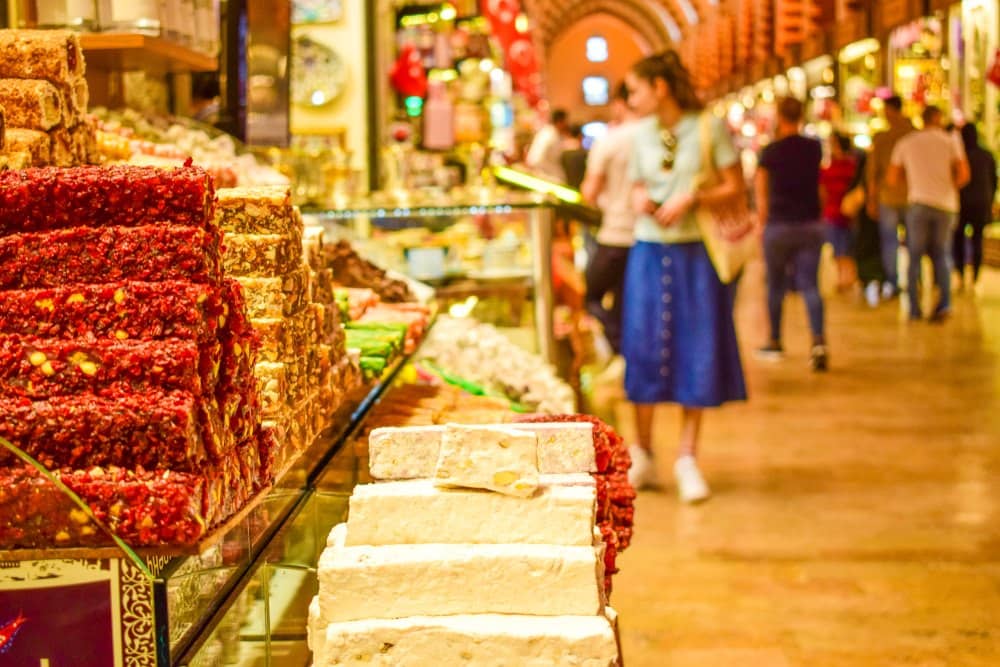 The shopping experience in Istanbul during December is unique. The Grand Bazaar, with its myriad of shops, offers a wide array of goods, from traditional crafts to modern wares, in a festive ambiance. The Spice Bazaar is a sensory delight with its various spices, dried fruits, and nuts. Bargaining is part of the shopping culture, adding an exciting dimension to the experience. Modern shopping malls, decorated for the holiday season, offer a different but equally enjoyable shopping experience.
Vibrant Nightlife and Entertainment: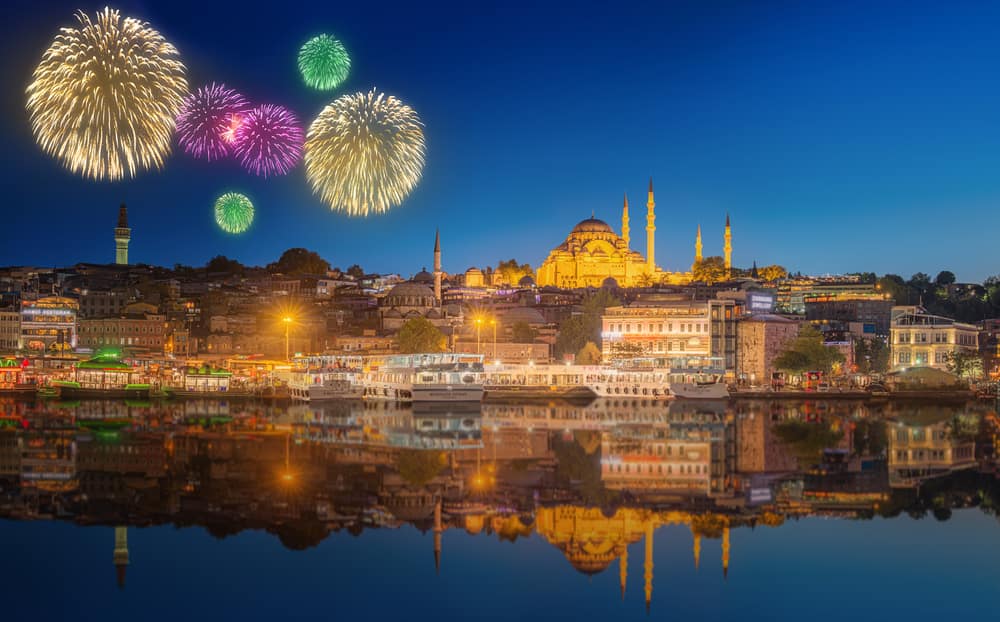 Istanbul's nightlife in December is rich and diverse. The districts of Beyoğlu and Galata are known for their lively bars and clubs, where you can enjoy everything from traditional Turkish music to modern beats. Cultural performances in theaters and concert halls offer a more refined entertainment option. The city comes alive on New Year's Eve with parties and events, making it exciting to experience Istanbul's vibrant nightlife.
Safety and Health Considerations: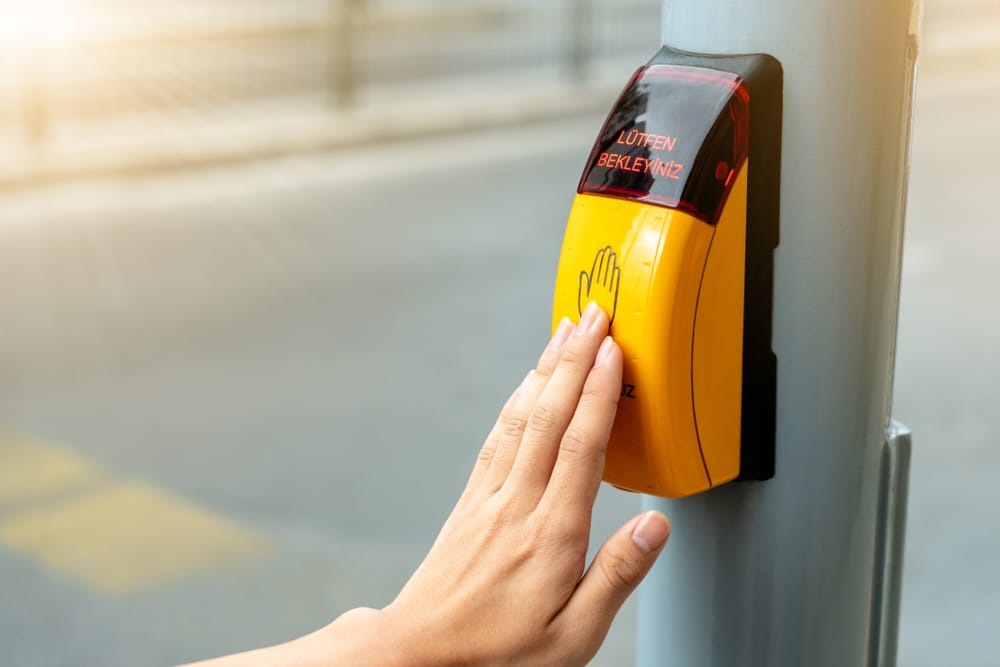 Staying safe and healthy is important, especially in winter. Dressing in layers and staying hydrated are essential. Knowing where to find medical help, such as clinics or pharmacies, is also necessary. It's advisable to have travel insurance that covers medical emergencies for a worry-free experience.
Conclusion:
Istanbul in December offers a unique experience, blending history, culture, and modern festivities. From exploring its iconic landmarks and savoring its winter culinary delights to experiencing its vibrant shopping and nightlife, Istanbul in December is a destination that promises an array of unforgettable experiences.